6th June 2022
NanoExplore Workshop #2: Lessons learned from workplace exposure campaigns

Online
NanoExplore Workshop #2: Lessons learned from workplace exposure campaigns
You are cordially invited to the first one of the upcoming series of events organised by NanoExplore after the successful completion of the project.
The workshop will take place online on the 6th of June 2022.
Mark the date and join us!
Date: June 6, 2022 (Monday)
(After registration, a joining link, as well as a Meeting ID and a passcode, will be sent to your email.)
About the workshop
This webinar will provide an in depth overview of the current procedures, standardsand regulatory activities related with the monitoring and control of the workplace exposure when dealing with ENMs. Moreover, a complete analysis of the NanoExplore device and main lessons learned from the exposure campaigns conducted under the project will be provided. Practical examples and detailed information on the levels of exposure found for a range of scenarios will be included.
Topics to be covered
Analysis of workplace exposure monitoring procedures when dealing with ENMs
Using the NanoExplore prototype to monitor ENMs in workplaces
Lessons from case studies: exposure levels and risk mitigations measures
Who should attend?
ENMs manufacturers and downstream users
Experts on occupational health and safety
Regulators
Nanosafety cluster members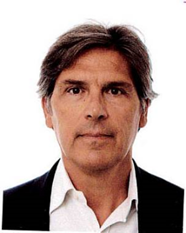 Prof. Enrico Bergamaschi, University of Torino (UNITO)
Enrico Bergamaschi (MD, PhD) is a Full Professor of Occupational Medicine at the Department of Public Health Sciences and Pediatrics - Laboratory of Industrial Toxicology and Epidemiology, University of Torino, Italy. Investigator in international Research Projects dealing with the development and validation of biomarkers of exposure, internal dose and early effects on target organs from xenobiotics, he is currently involved in studies on the interactions of nanomaterials with biological systems and nano-safety issues (MaRiNa, SanoWork, BIORima, NanoExplore, PlasticFate). Author/co-author of 145 peer-reviewed papers referenced in Scopus (Times Cited: 3700; h-index: 35).
Helena Prima Garcia, Free University of Berlin
Contact
Judith Friesl
Yordas GmbH j.friesl@yordasgroup.com
Yasemin Ertugrul
Yordas GmbH y.ertugrul@yordasgroup.com