NanoExplore interview series: Ernesto González​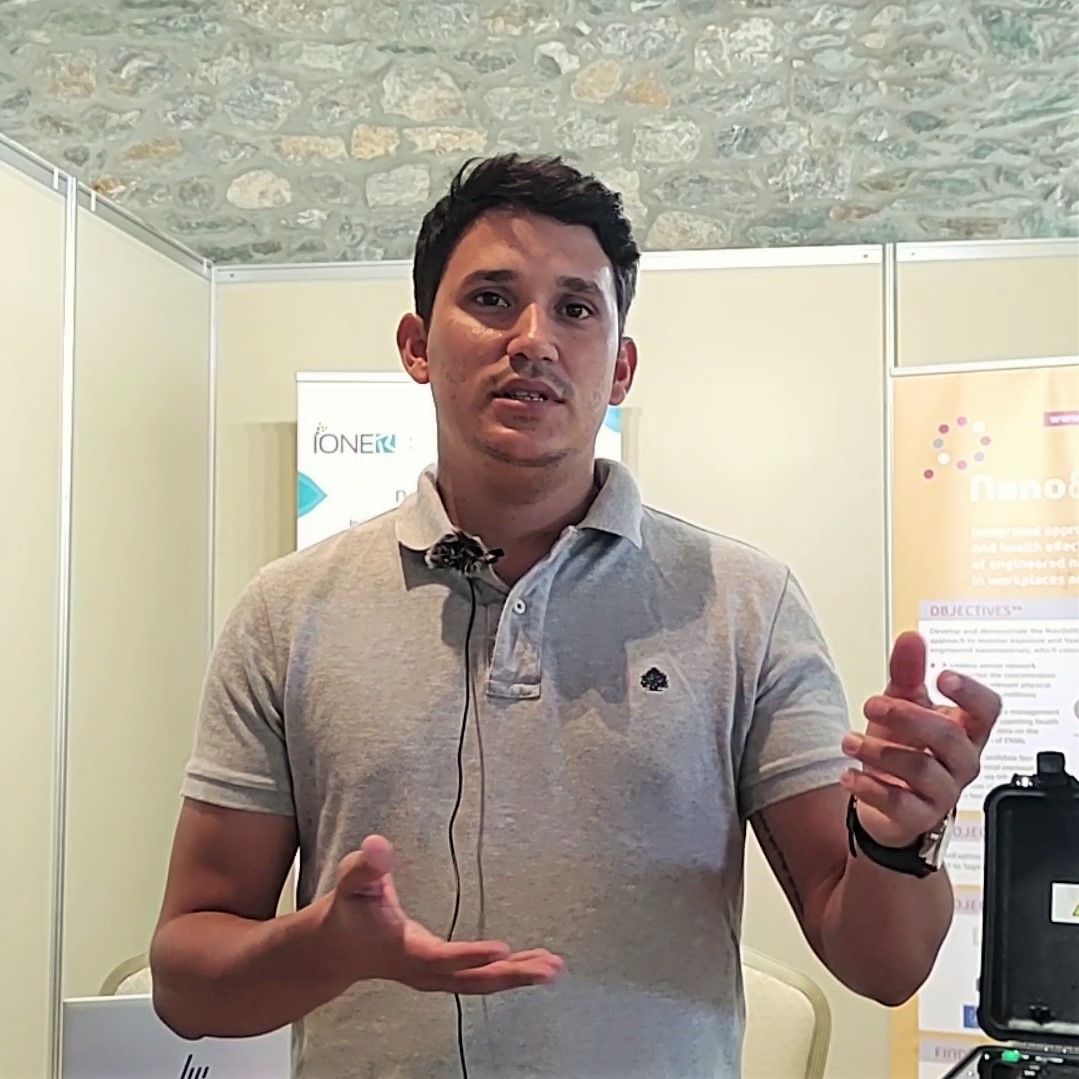 At NanoTexnology 2022 in Greece, Thessaloniki, Cathrin Cailliau from Yordas interviewed all present NanoExplore partners on their views on the ending project. These interviews are now being published as a series to show the different perspectives of the project members, what has been done in the project and its results.
Who are you?
My name is Ernesto González and I am a project manager at ITENE in Valencia. We are a technological centre focused on transport management but also technologies for environmental monitoring applications. My main role in the project was to deploy the sensors during the exposure measurement campaigns and perform improvements to the system design.
Why is the NanoExplore project relevant?
I think the main importance of this project is the possibility to establish a correlation between certain health conditions and environmental pollution in certain areas.
What did you find most interesting about the project?
The most interesting thing for me is that you can access a public webpage where you can check the environmental condition and also air pollution in the places you are planning to go to.
What is the most important result of NanoExplore in your eyes?
I think the most important result is the availability of this webpage. Maybe, at some point – for example, if you are planning to walk through a city – you can plan which route to take and avoid the areas with more air pollution at certain times. This would require several stations to be installed around the city. The webpage is public and everyone can access it at any time.
How can the results of NanoExplore be used to benefit society?
In fact, for health surveillance it is very important because as you establish certain correlations between biomarkers, for example between a disease and a certain type of air pollution, you can use this information to avoid exposure to pollutants as particulate matter. Maybe, as a continuation of the project we can also add certain gases to low-cost stations like the NanoExploreR.
Check out the news section of our site for the other interviews ("view more"): NanoExplore news section